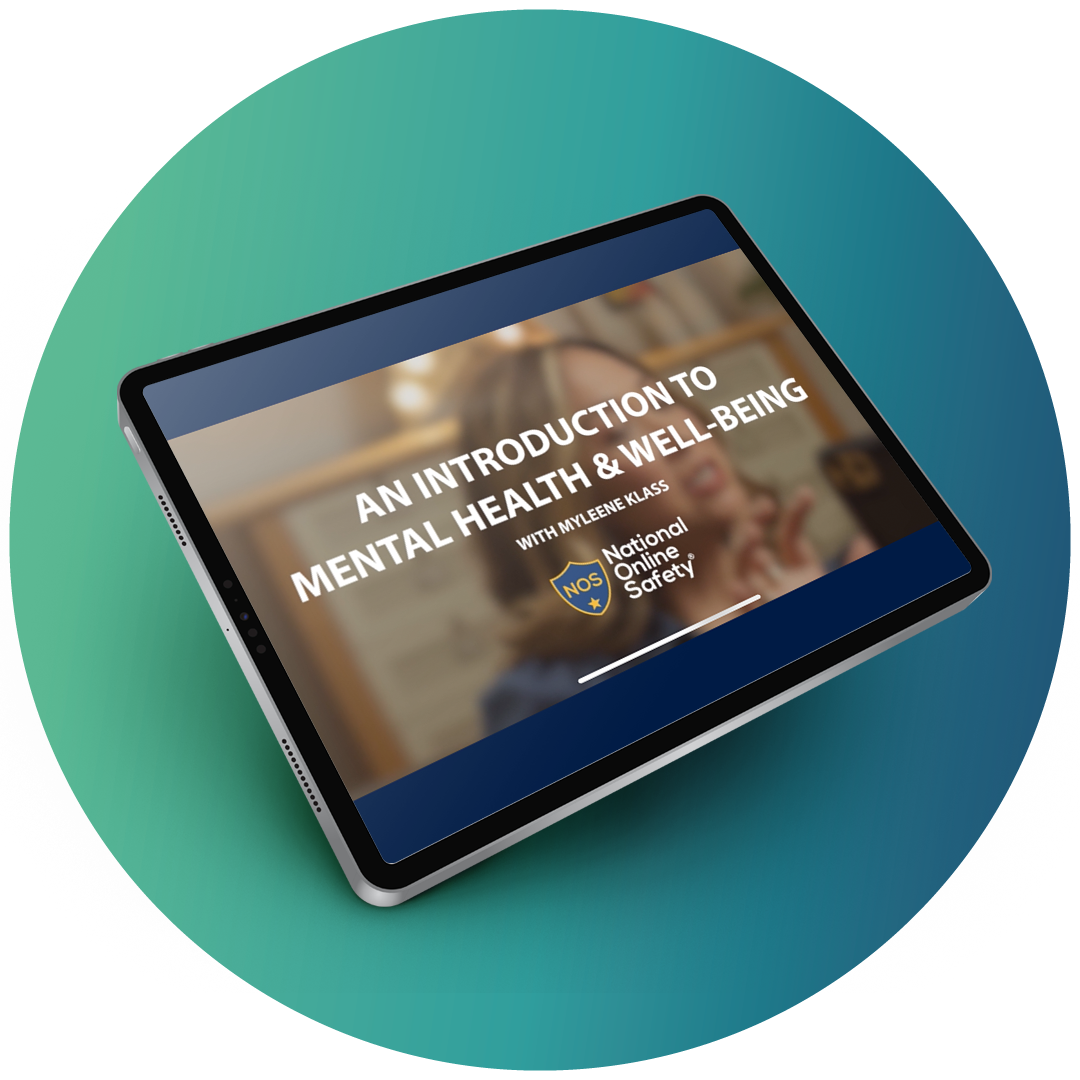 Courses
Explore our free online safety and wellbeing courses for parents and carers, presented by Myleene Klass.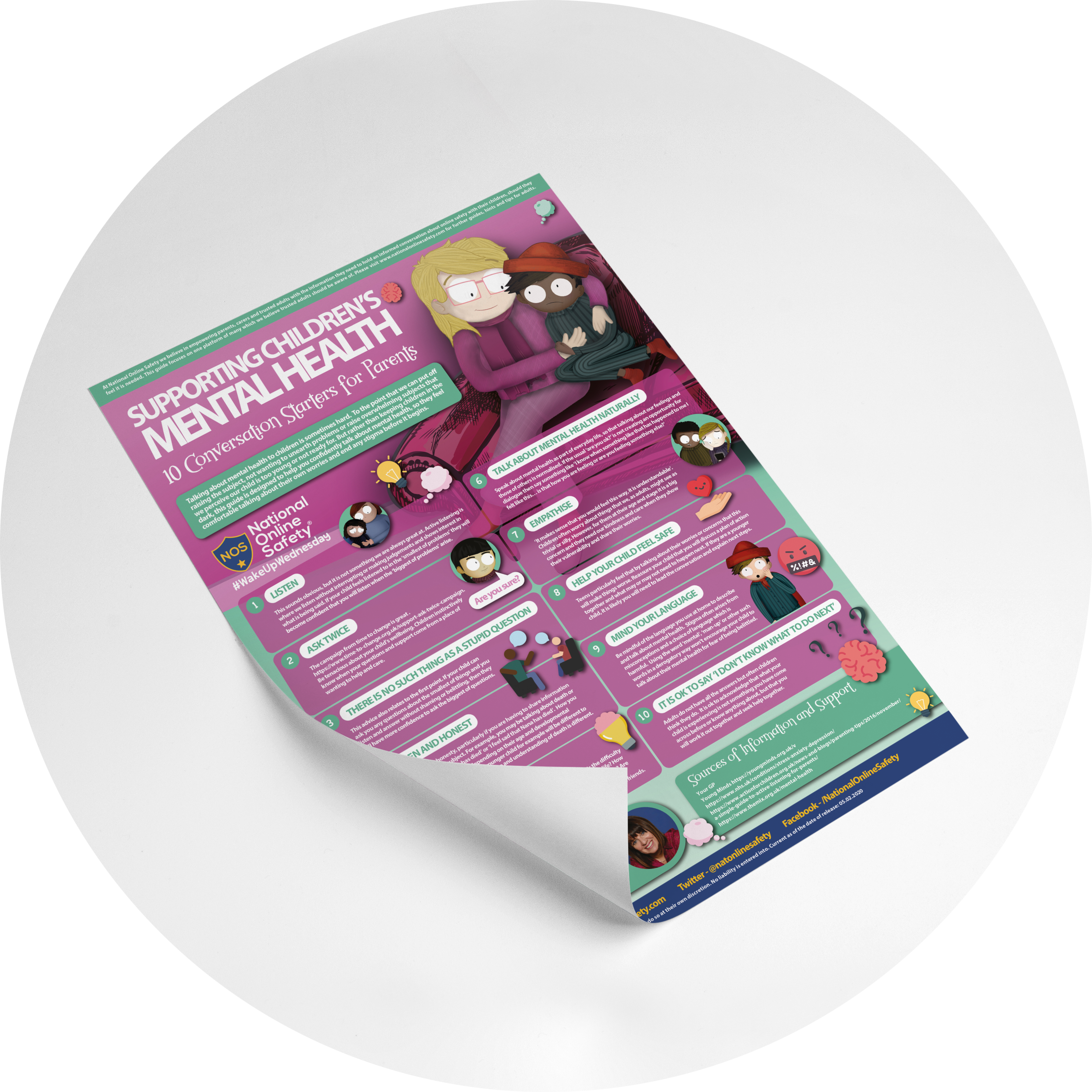 Guides
A library of mental health guides/posters for teachers, parents and children, providing you with top tips for good mental wellbeing.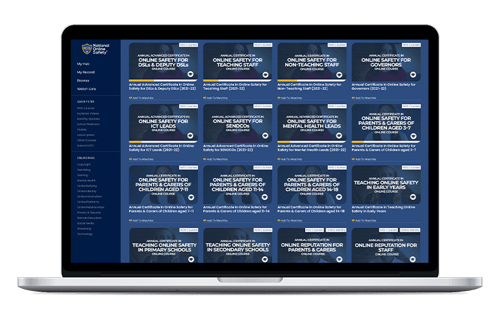 Expert-led online safety training
A suite of CPD-accredited online safety training courses aligned to the latest DfE statutory guidance. Delivering high-quality learning in short, bite-sized modules, each course is designed to meet the needs of individual roles – from senior leaders and governors to specialised positions like DSLs, ICT leads and SENDCos.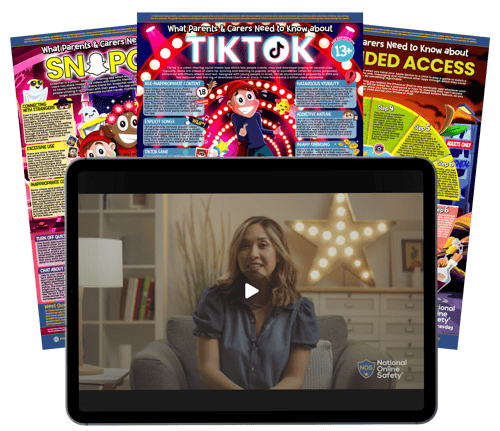 Credible support for parents & carers
Developed by experts, our accessible courses for parents and carers are a superb vehicle for engaging families with online safety issues. Segmented to cover specific age groups (3–7, 7–11, 11–14 and 14 –18), they explain how young people typically interact with the online world during each phase and address the different risks they face at various ages.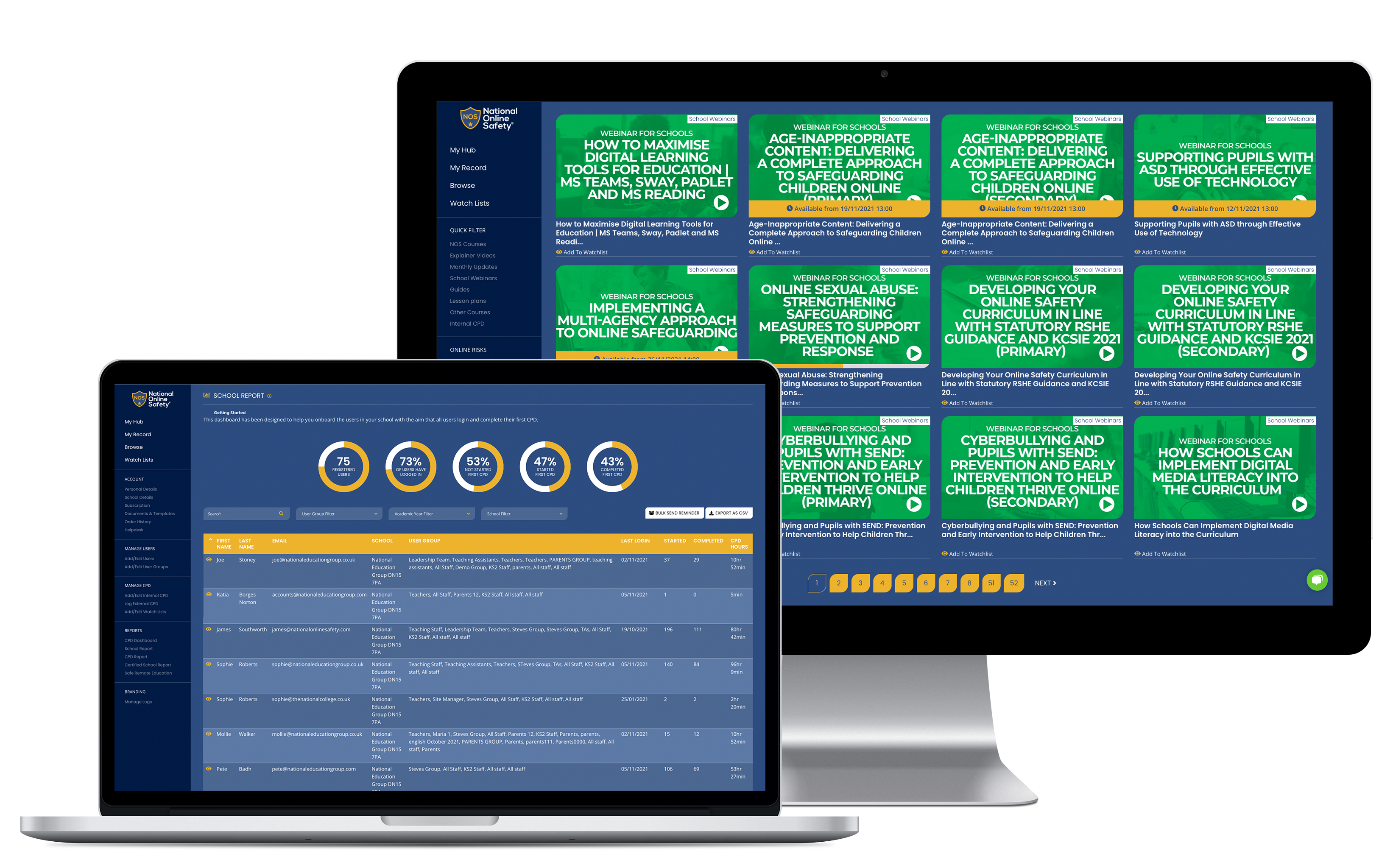 Access to our state-of-the-art online safety hub for schools
Full access to our library of award-winning guides to the latest apps, games, devices and online trends – and the risks that come with them. There are also more than 100 explainer videos which quickly unpack the most critical online safety topics: from catfishing and fake news to scams and social media.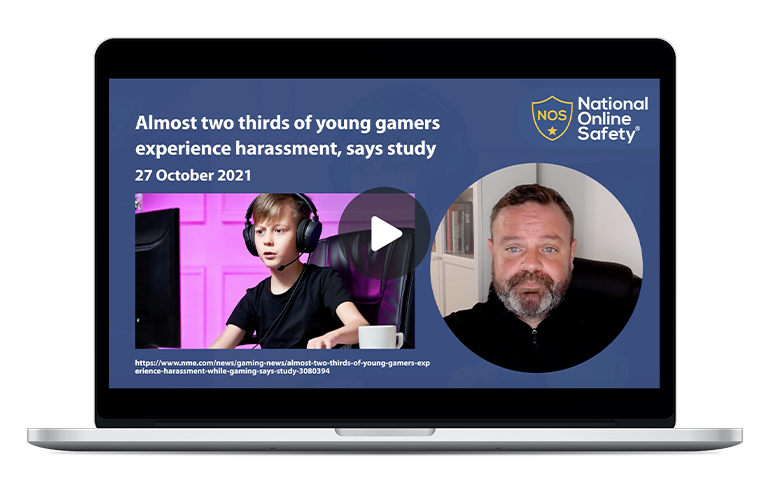 Monthly webinar programme and regular updates
Every month, our subject matter experts develop and deliver insightful new webinars addressing the key online safety issues that are affecting schools. You'll also receive monthly updates, bringing the very latest news and informed opinion directly to your inbox – so no matter how rapidly the online landscape changes, you'll never get left behind.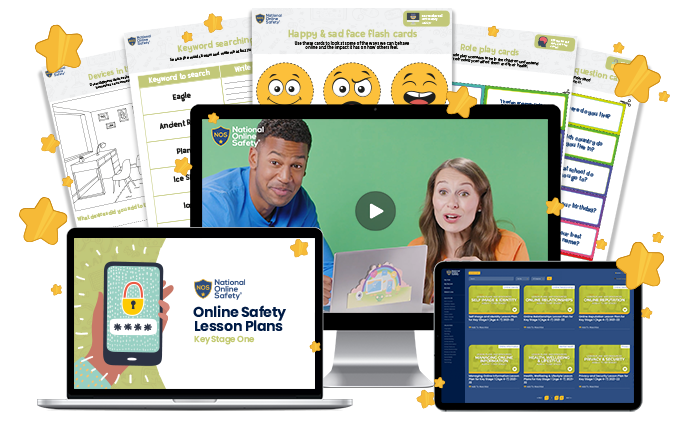 Lesson plans and resources designed by teachers
Complete with interactive videos and downloadable resource packs, our lesson plans contain age-appropriate activities for learners from EYFS and KS1 through to KS4. Shaped by practising online safety leads, they're aligned with the 2020 edition of the 'Education for a Connected World' framework – helping you to embed engaging online safety teaching across the curriculum.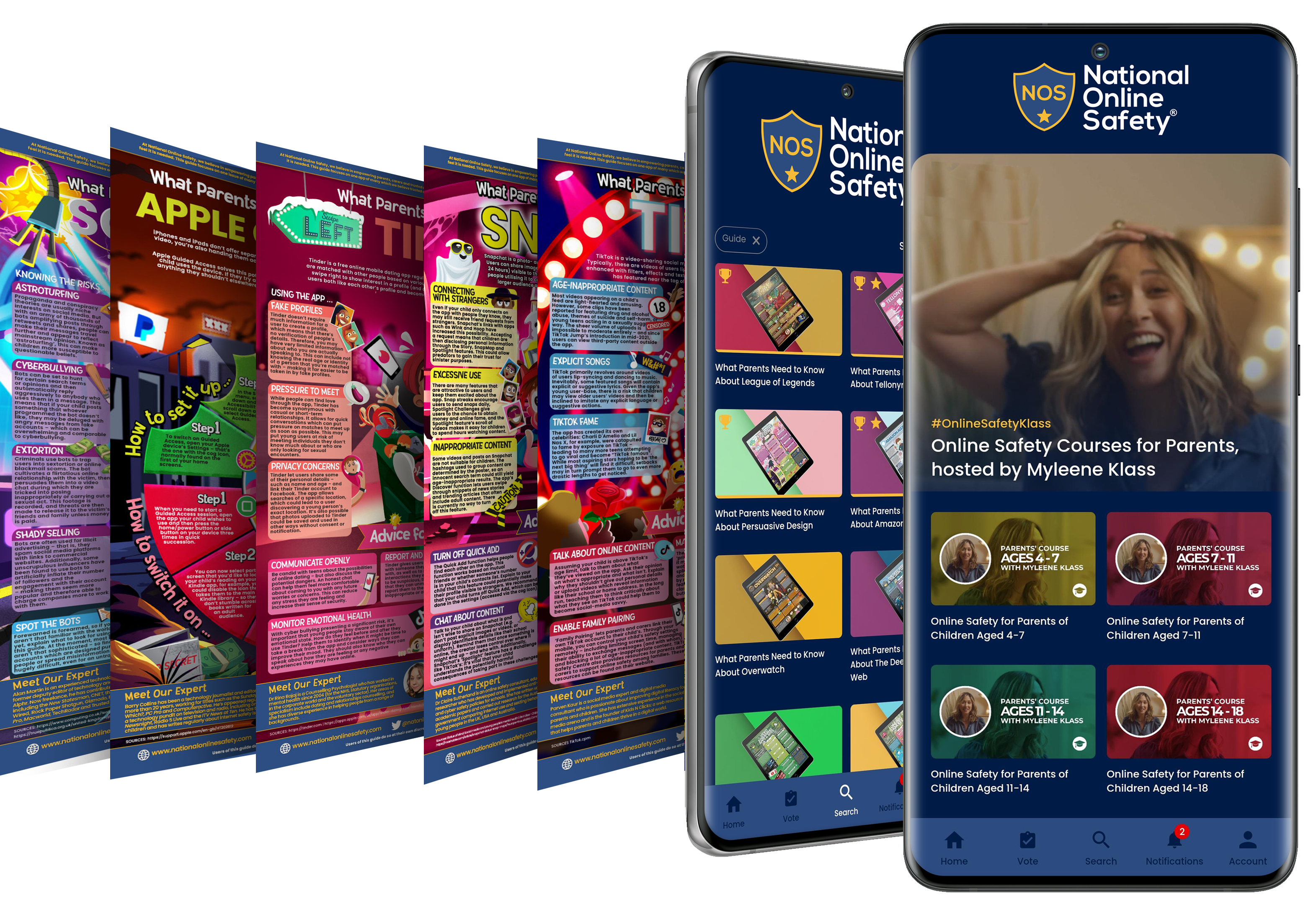 Mobile app for training and resources on the go
Bursting with authoritative, insightful guidance on online safety issues, our easy-to-use mobile app puts award-winning resources at your fingertips whenever you need them, by giving you access through any smartphone. Download it for free from the App Store or Google Play!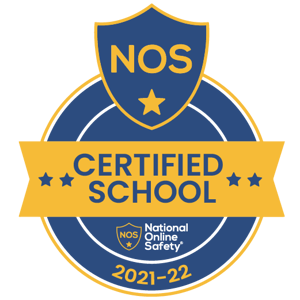 Certified School Accreditation
Take your whole school community on the journey towards achieving Certified School Accreditation and showcase your school's commitment to online safeguarding.

Your school will receive a plaque to display on site, alongside digital copies of the accreditation logo to display on your social media channels, website and in the local press.
"There are so many different courses that can be accessed on a range of topics and because it is all virtual, staff can access this at a time and place to suit them. The ready-made lesson plans and assemblies are another benefit of the package – these can be downloaded and used straight away, which is a great time-saver for staff! The resources for pupils can also be located and downloaded to use quickly. Everything we need to support online safety is all in one place!"
West View Primary School
"The NOS package offers training to staff, governors, DSL, SENCo and parents, including training on Social Media and Reputation, all CPD certified. It also provides a wealth of resources for staff, students and parents on various key topics, online safety courses, webinars, updates on risks for specific apps and games, guides and resources, together in one place for the whole school community to access."
Risedale Sports & Community College
"With everything that's happening and children accessing a lot more online platforms, I felt like we needed to raise more awareness, not only for the staff, but also for the parents too. We selected the appropriate #WakeUpWednesday posters and sent these out to parents. We felt this information highlighted matters, which parents needed to be aware of considering the child's age group and what they are accessing at home. From this, we really felt parents could actually see what the dangers are and how they need to be careful."
Carlyle Infant & Nursery Academy
Become a member

and showcase your school's commitment to

online safety
To secure your membership, please complete the short form and a member of the team will set this up for you right away. Once enrolled, your Dedicated Account Manager will be in touch within 24 hours to begin your onboarding process.